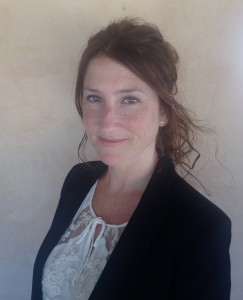 Ana Albors Sancho
EDUCATION AND TRAINING
Graduate in Translation and Interpreting (specializing in legal and economic translation) from the University of Alicante.
Certified translator of German, appointed by the Spanish Ministry for Foreign Affairs.
Graduate in Tourism (Hotel and Travel Agency management) from the School of Tourism "Lope de Vega" in Benidorm, Alicante.
Year abroad at the Fachhochschule Köln – BA Mehrsprachige Kommunikation" in Cologne (Germany) within the Erasmus – Program.
WORKING LANGUAGES
Spanish: Mother tongue
Catalan: Mother tongue (raised bilingual)
German: C2 Level
– Certified in Advanced level by the Official Language School ( C1 Level )
– Certified in Test-DaF C1.
– Certified in Goethe-Zertifikat C2. Großes Deutsches Sprachdiplom (GDS).
English: C1 Level
– Cambridge Certified in Advanced English (CAE)
WORK EXPERIENCE
Translation of different types of documents (technical, legal, touristic, advertisements, medical, certified translations, etc.).
Software localization and website translation.
Experience in certified translation of a large number of official documents such as academic certificates, university degrees, birth and death certificates, contracts, patents, etc…
Liaison interpreter/hostess for Spanish and German companies at different trade fairs and business meetings in the language combinations EN / DE <> ES / CAT.